Victoria Dax | 2020 - current | PhD (Clinical)
Tory completed her Bachelor of Arts (with Honours) in Psychology at Monash University in 2018. In 2019 Tory worked at Peter MacCallum Cancer Centre across multiple experience of care projects including the 'Fear-Less' project, a stepped-care intervention to help manage fear of cancer recurrence in people with metastatic melanoma and presented some of these results in a poster presentation at the 2019 VCCC Psycho-oncology Conference. Tory commenced her PhD (Clinical Psychology) in 2020 and under supervisors Dr. Joshua Wiley and Dr. Maria Ftanou (Peter MacCallum Cancer Centre). Her research explores understanding the psychological sequelae of germ cell testicular cancer.
---
Jordan Maccora | 2019 - current | PhD (Clinical)
Jordan Maccora completed his Bachelor of Psychology (with Honours) in 2016 at Monash University. He has gained experience working within both community-based residential and outreach mental health programs. Jordan previously worked at the Monash Be Active Sleep Eat facility and was involved in the development, co-ordination and publication of findings regarding the comparative analysis of alertness detection devices within a sleep deprivation protocol. Jordan commenced his PhD (Clinical Psychology) at Monash University in 2019 and was awarded a Monash Graduate Excellence Scholarship for outstanding marks. Under the supervision of Dr Joshua Wiley, Dr. Sheila Garland (Memorial University), and Justine Diggens (Peter MacCallum Cancer Centre), his research will explore the utility of CBT-I and bright light exposure therapy with respect to sleep disturbance within oncology populations. He leads the SleepCare Trial.
---
Isabelle S. Smith | 2019 - current | PhD (Clinical)
Isabelle Smith completed her Bachelor of Psychology in 2018, where she was awarded the Australian Psychological Society Prize for academic excellence in her final Honours year. During her undergraduate degree, Isabelle worked as a research assistant in areas of mother-infant attachment and maternal depression, anxiety and sleep. She commenced her PhD in clinical psychology at Monash University in 2019 and is supervised by Dr Joshua Wiley and Prof Karen Weihs (University of Arizona). Her research now is focused on trialling a transdiagnostic emotion-focused intervention that targets the emotional responses associated with a cancer diagnosis and treatment. She leads The CanCope Study.
---
David Tuck | 2019 - current | PhD
David completed his Bachelor of Behavioural Studies (clinical psychology) with a co-minor in advanced psychology at Swinburne University in 2014. Since then he has combined his personal and professional interests by volunteering as a snowboarding guide with Disabled Wintersports Australia, and an assistant music therapist at Frankston Young Veterans and Families Wellbeing Centre. David completed the Graduate Diploma of Psychology Advanced at Monash University in 2017 whilst working concurrently as a research assistant with Dr Joshua Wiley. David's research interests lay in preventative mental health and interdisciplinary investigations. His Graduate Diploma thesis investigated the relationship between posttraumatic growth and emotional intelligence. David began his PhD at Monash in 2019, investigating the factors that promote resilience to potentially traumatic events. His research supervisors are Dr Emily Berger, Dr Joshua Wiley, and Dr Lefteris Patlmazaglou.
Group Photo - 2020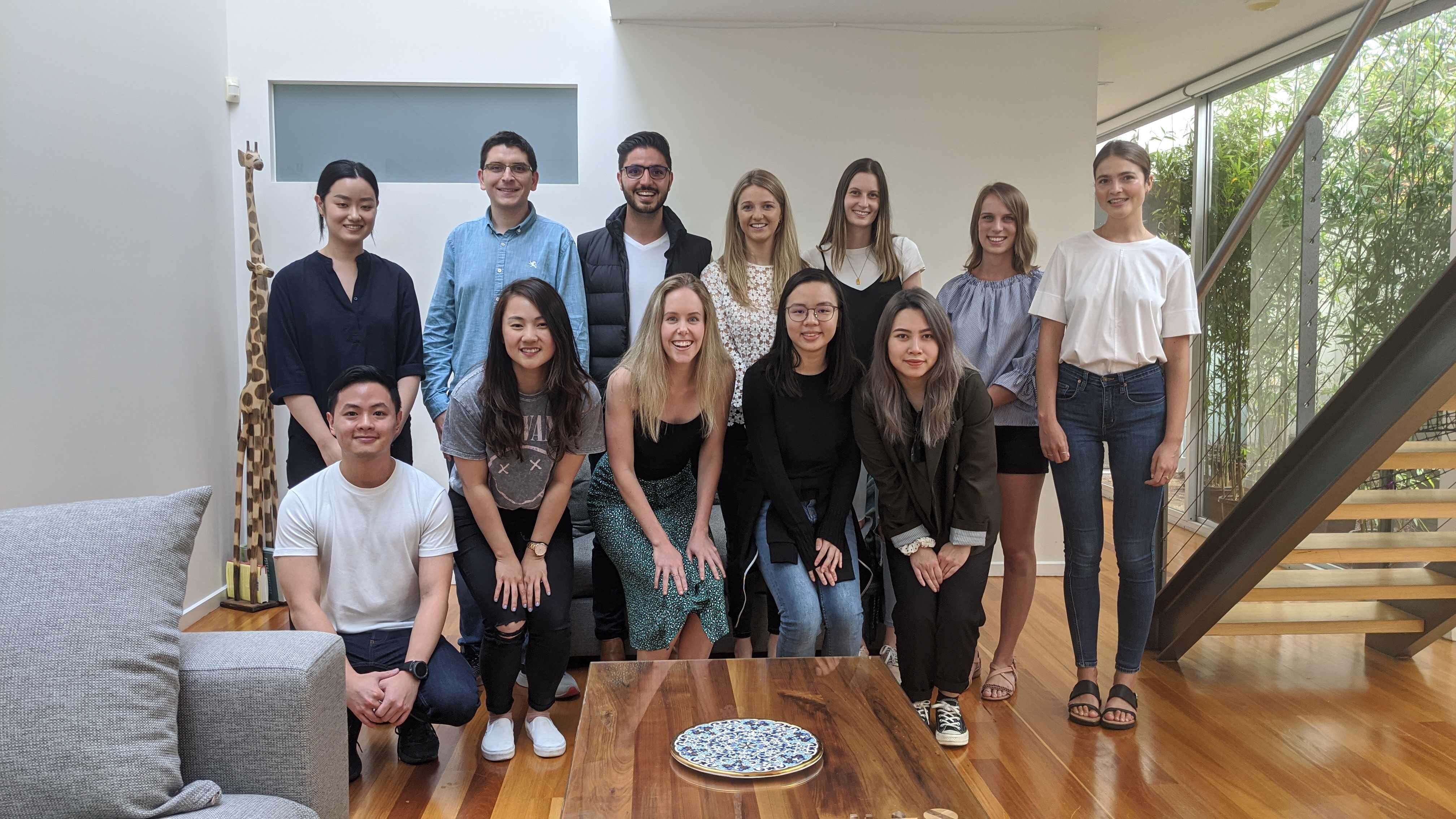 Group Photo - 2019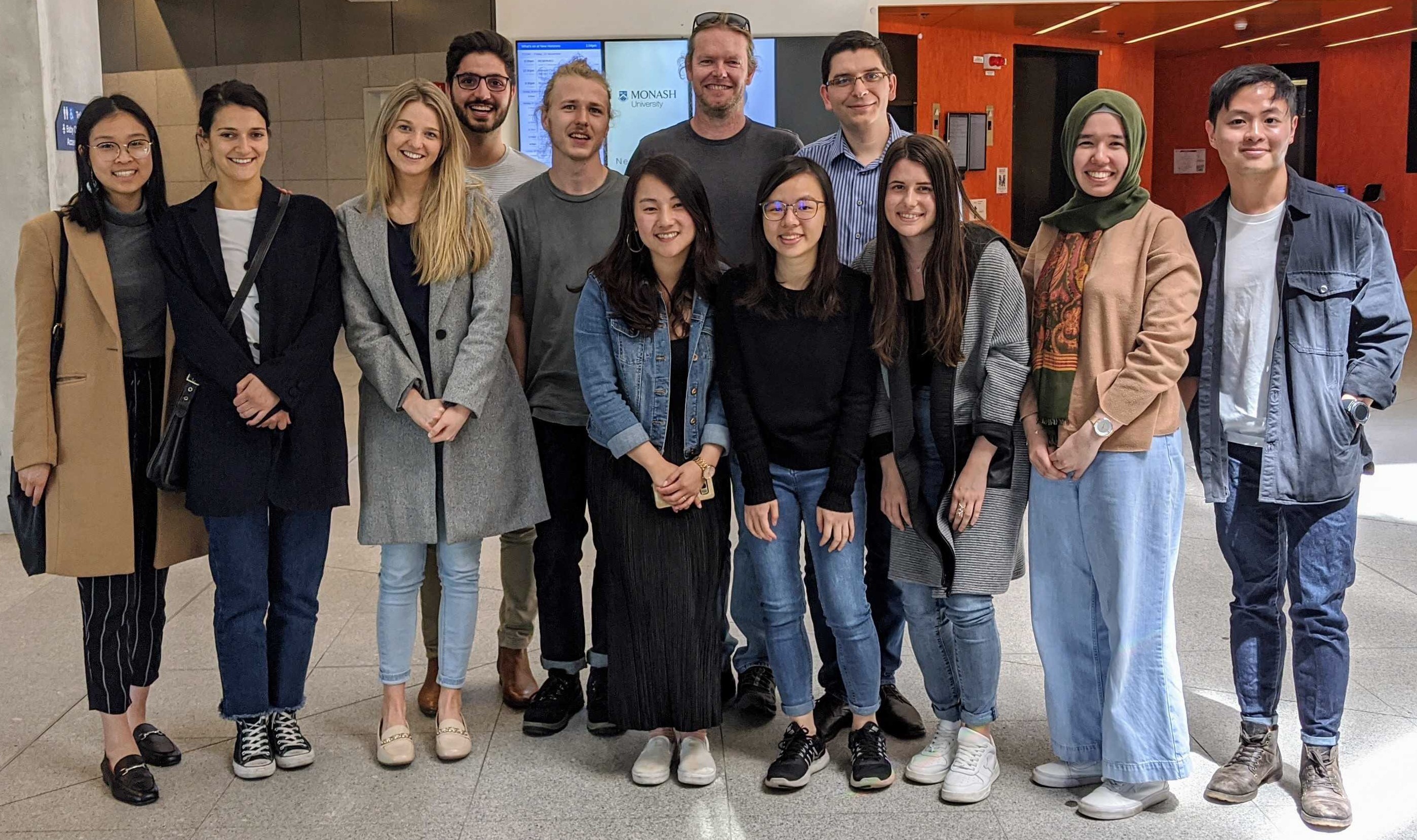 Copyright © 2019 - 2022 by Behavioural Medicine Lab based in Melbourne, Australia. All rights reserved.